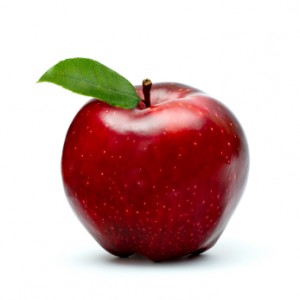 The costs for seeking adequate and comprehensive dental care can be prohibitive, particularly for the uninsured. Fortunately, patients in Chicago who are in need of care, whether long-term or urgent, can get the quality services they need without paying the high costs by going through the local dental college. Dental colleges offer carefully supervised learning programs for dentists in training, at a fraction of the cost of traditional dental practices. In Chicago, a patient has quite a few care options, largely offered through the College of Dentistry at the University of Illinois at Chicago.
Overview of Services
The University of Illinois at Chicago College of Dentistry accepts all dental patients whose care needs align with the teaching goals of the college. These goals range from basic care, such as check-ups, X-rays and cleanings, to endodontic, orthodontic and other advanced services. Some services require an appointment; other services are received on a first-come, first served basis. The college has several clinics tailored to specific patient needs, and each has its own schedule and procedures, so it's best to call ahead and make sure you arrive at the best time for services. Bring a photo ID to your appointment each time, and provide a mailing address.
Advantages and Disadvantages
The oral health clinics at the College of Dentistry aren't free, but because most services are performed by dental students closely supervised by experienced faculty, the cost can be significantly reduced. After the initial comprehensive evaluation, the staff will develop a course of care for your dental needs, along with estimated payments. Except for complex procedures, which may qualify for special payment plans, all fees are due when services are rendered; however, to make services more affordable, the college accepts a variety of payment methods, as well as Medicaid insurance for covered services. One caveat: Because services are by students learning on the job, expect appointments to take much longer than usual.
For Kids
The College of Dentistry offers basic dental screenings, check-ups and treatment for patients under age 14. Children are typically seen in the Pediatric Clinic, except in urgent or advanced-care cases. Pediatric patients with urgent or emergency needs are seen not by appointment, but on a first-come, first-served basis. All other services start with basic screenings, which must have an appointment; services beyond basic dental services are scheduled on an as-needed basis. Medicaid patients under age 14 typically receive a much more comprehensive range of benefits than their adult counterparts.
For Adults
Except for emergencies, all adult-care plans at the college begin with a comprehensive screening of the patient's oral health and dental history. Based on those results, the staff will work with you to devise a long-term care plan for your needs and budget. The college offers a variety of dental services that match the learning needs of its students: everything from basic screenings to maxillofacial surgery and advanced orthodontics are offered in its various clinics. Appointments are made only after the initial evaluation, which is required for all new patients.
Emergency Services
Emergency appointments for urgent dental care are made only for the following business day. There is no walk-in urgent care facility at the college. Because faculty and student staffers equipped to handle emergency dental situations are limited in number, the college's urgent-care clinic may be open only when the regular clinics are closed, such as student holidays. To be seen, you pay an initial diagnostic fee, plus the fees for all services rendered, at the time of the appointment.
Professional Dental Services
The faculty at the College of Dentistry is staffed by professional and experienced dentists, who also operate a full-scale Faculty Dental Practice. These services are comparable, both in scope and in price, to other professional dental practices in the surrounding area. Appointments and costs are much the same as at any oral health-care provider.