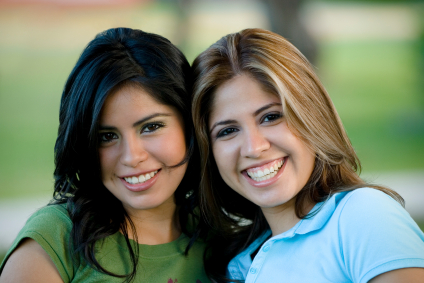 Question:
Our self-funded plan includes exclusions for hazardous activities and hobbies, including injury or illness arising from use of snowmobiles, personal aircraft, personal watercraft, four wheel recreational vehicles, etc. Does the Affordable Care Act (ACA) prohibit this type of exclusion or limitation for grandfathered and nongrandfathered plans?
Answer:
Federal regulations under the Health Insurance Portability and Accountability Act (HIPAA) pertain to these types of benefit exclusions, which are called "source of injury restrictions." Under HIPAA, a group health plan may exclude benefits for the treatment of certain injuries based on the source of that injury, except that the plan may not exclude benefits otherwise provided for treatment of an injury if the injury results from an act of domestic violence or a medical condition. The Department of Labor guidance on this matter provides the following examples:
Example of a permissible source-of-injury restriction: A plan provision that provides benefits for head injuries generally, but excludes benefits for head injuries sustained while participating in bungee jumping, as long as the injuries do not result from a medical condition or domestic violence.
Example of an impermissible source-of-injury restriction: A plan provision that generally provides coverage for medical/surgical benefits, including hospital stays that are medically necessary, but excludes benefits for self-inflicted injuries or attempted suicide. This is impermissible because the plan provision excludes benefits for treatment of injuries that may result from a medical condition (depression).
The next issue is whether source of injury restrictions that comply with HIPAA also comply with the Affordable Care Act (ACA) provisions for essential health benefits. Essential health benefits (EHBs) are health care items and services within 10 benefit categories, such as "emergency services" and "hospitalization." Large group insured plans and self-funded plans are not required to cover EHBs. If an EHB is covered by the plan, however, the coverage must conform to applicable ACA provisions, including the ACA's prohibition against lifetime and annual dollar limits (and, if nongrandfathered, the ACA's limits on patient cost-sharing).
The regulatory guidance currently available regarding EHBs and self-funded health plans does not specifically address source of injury restrictions. It appears that restrictions permitted under HIPAA (if designed appropriately) would also be considered compliant with the ACA, but there is no specific guidance for confirmation.
Please note that plan provisions must be applied and administered consistently for all similarly situated individuals. Many claims administrators find source of injury restrictions very difficult to administer. You should ensure that claims can be administered effectively before deciding to implement any source of injury restrictions. Claims denied in whole or in part based on a source of injury restriction are deemed an adverse benefit determination under the Department of Labor's claim appeal and review guidelines for group health plans.
Please work with your benefits legal counsel and/or pose this question to one of the carriers marketing large group insured plans in your state. If the source of injury restriction would be permissible for the carrier's insured business, then it would also be permissible for your self-funded plan.