By Danielle Capilla
Chief Compliance Officer at United Benefit Advisors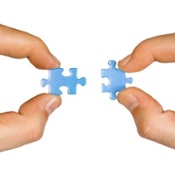 Beginning in early 2016, many employers received letters from the IRS-SSA-CMS Data Match program. These letters are addressed to the employer and begin by stating that "Medicare needs your cooperation." Employers are directed to report information on the IRS/SSA/CMS Data Match Secure Web Site (https://www.cob.cms.hhs.gov/DataMatch/). The data being requested is often extensive, and can cover a number of years. The questionnaire might include years that an employer did not sponsor a group health plan. The letters typically have a return address of a P.O. Box in New York. The Centers for Medicare and Medicaid Services (CMS) has a lengthy instruction guide for completing the questionnaire.
Employers who receive a letter from the IRS-CMS-Data Match program should immediately apply for an extension for their response, and then dedicate the resources to ensure they submit their response in a timely manner. Consulting with legal counsel is recommended if the employer has any questions or concerns about the process or information.
The uptick in the IRS-SSA-CMS Data Match letters is due to additional funding CMS has received. The Data Match Project has saved the Medicare Trust Fund more than $3.5 billion to date. For more information about the program, the Medicare Secondary Payer rules, the excise tax, and penalties for not completing the questionnaire, request the UBA Compliance Advisor, "What Employers Need to Know about the IRS-SSA-CMS Data Match Program".